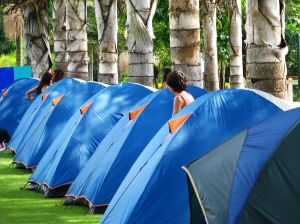 3 Qualities That Make a Company Retreat Fun
Company retreats can be an amazing bonding experience or a real drag. Here are 3 things to look for when booking your next office weekend getaway.
Time as a Group
The whole point of a retreat is to spend time together away from the office and see how you all work together when you don't have to focus on a million different things.
Time Alone
You spend 40+ hours together a week. While your trip should provide opportunities to work together in fun and interesting ways, you should also give people a chance for downtime.
Time for Fun
Make sure all of your activities aren't just goal-oriented exercises. Your employees need time to bond without structure.
Ringnecks Hunting and Lodging can provide all this and more. Visit http://ringneckshuntinglodge.com/ for information.