Our staff appreciates and relies upon client's gratuities. Customary gratuity is 10% of the package price.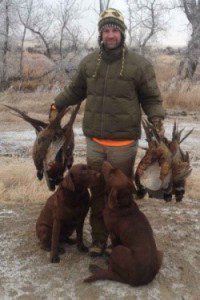 I'm the 4th generation of Stanley's living in Lyman County, SD. I was born in 1971 and have been very actively involved with dogs, hunting, and habitat development my entire life. In addition to that knowledge, I have a B.S. degree in biology and past experience as a wildlife biologist and water-quality specialist which aid me in the development of pheasant hunting.
I enjoy the opportunity to meet so many great people and to make friends from all over who share the same outdoor passion as myself. I feel privileged to be able to make a living while spending my time with all of you on your hunting vacations!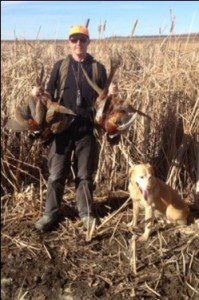 I'm from Mount Vernon, Washington, and I've been hunting Ringnecks properties for the past 12 years. This year will be the 10th year hunting the area with my dog Crackerjack and the 3rd year for us guiding at Ringnecks Lodge. I enjoy hunting with the diversity of groups from all over the U.S., and I've had the privilege of watching Crackerjack point many first roosters for youth hunters or those in their first year hunting wild pheasants in South Dakota. Hunting with me, hit or miss, is an exciting time! I also enjoy soaking up the rich history of Lyman County. Since my arrival, I've spent many of my free time at Presho's Pioneer Museum or out metal detecting various old sites in the area where you can come join me for a hunt after the hunt.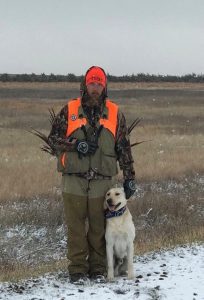 Will resides in a small town in North Idaho with his wife Brandy and two boys. They run Northwood Retrievers as breeders of well-bred Labradors which possess a passion to hunt, classic Labrador good looks, and the ability to fit into family life.
When Will is not guiding at Ringnecks, he is an electrician by trade though he'd much rather be lost in the woods with the family, hunting or fishing.
Will and the dogs are anxiously awaiting their second pheasant season guiding in 2018, though multiple dogs out of their kennel have hunted and guided the Ringnecks' grounds in previous years.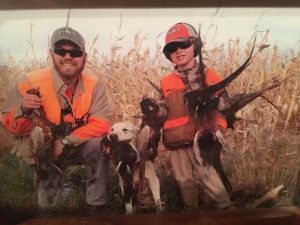 Jason and Lincoln have been guiding pheasant hunters in central South Dakota for many years. Ten-year-old Lincoln has been guiding since he has been four years old. For us, hunting is in our blood and a way of life. Ringnecks, being a family operation, has welcomed us as a father/son team, and together with our 3 labs, we live for the opportunity to show off our world-class pheasant hunting.
Safety and the experience of a lifetime are our highest priorities. We look forward to showing you our passion and making lifetime friendships!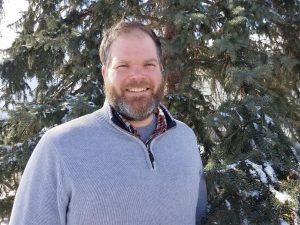 One of my fondest cooking memories was the first time I roasted a chicken. Enjoying the juicy, perfectly cooked meat was a turning point for me. I knew I wanted to be a chef. My cooking style is rustic simplicity. I use fresh ingredients, sourced locally when possible. The dishes are from scratch focusing on flavor and visual appeal. I build layers of flavor by slow-cooking homemade stocks, roasting meats and seasonal vegetables, and using fresh herbs and seasonings.